Fenix 3 Sapphire
Garmin
True Performance Meets True Style
Stainless steel EXO™ antenna with GPS/GLONASS satellite receiver for fast fix and accuracy
1.2-inch sunlight readable colour Chroma™ display with a scratch resistant domed sapphire lens
Supports a broad selection of sports with user profiles like trail running, hiking, skiing and more
Advanced training features including VO2 Max, Recovery Advisor and classic Garmin navigation features like TracBack¹
Smart features like Smart Notification and Connect IQ™ App support for further customisation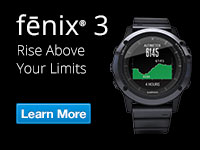 With fēnix® 3, uncompromising performance meets uncompromising design. No longer do demanding athletes have to make a trade-off – fēnix® 3 is both a cutting edge sport watch and a bold statement to your active lifestyle as an everyday time piece. fēnix 3 is packed with multi-sport training, trail running and navigation. It introduces a tough athletic design with quality materials and new smartwatch convenience.
Great Style that Stands Up to the Roughest Conditions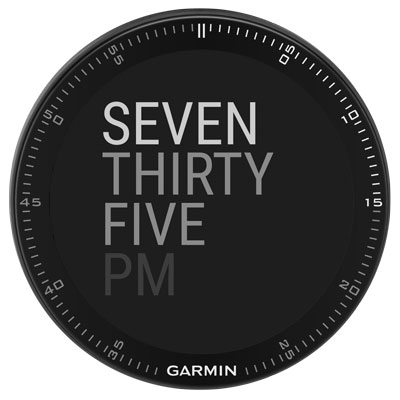 fēnix 3 Sapphire is available in three different styles: Rose Gold-tone with White Band, Silver with Leather Band and the "Classic" dark stainless steel with metal band. Each watch features a protective stainless steel EXO Antenna and glass-fibre reinforced housing for extra durability. A clear high-resolution colour Chroma display provides best readability under any lighting condition. fēnix 3 is water-rated to 100 meters and has a battery life of up to 50 hours in UltraTrac mode, 20 hours in GPS mode and up to 3 weeks in smart watch mode (depending on settings).
Once Running Gets Serious
fēnix 3 is packed with cutting edge training features from Garmin. When used with a heart rate monitor (included in the Performer Bundle) it can give you stats about your form and fitness. The first is VO2 Max which gives you an estimation of your actual fitness based on your performance and heart rate data. The fēnix 3 is even able to make a prediction on your race time based on your VO2 Max value.
After your training the recovery advisor tells you how much time you need to recover from your last activity¹. Other fitness metrics include recovery advisor with a recovery timer and recovery check, plus a race predictor, which estimates your ideal finish time based on your current VO2 max number. All these features aim to coach you to train and perform at the best possible level.
fēnix 3 incorporates also sophisticated sensor feedback on your running form to provide multiple advanced running metrics. When used with the HRM-run monitor¹ (included in the performer bundle), fēnix 3 reports your cadence, vertical oscillation and ground contact time otherwise known as Running Dynamics. These metrics show your running efficiency – something you can use to improve your performance over time.
Run Vertical
To address the specific needs of trail runners, fēnix 3 provides a dedicated trail profile. New features include the automatic switch for core data presentation during flat running vs. climbing sequences and more climbing-relevant data such as ascent performance split for laps and vertical speed. For Ultra Trail runners fēnix 3 secures additional battery life in UltraTrac mode and the option to run the watch from an external power supply for the big challenge.
Embrace the Diversity of Sports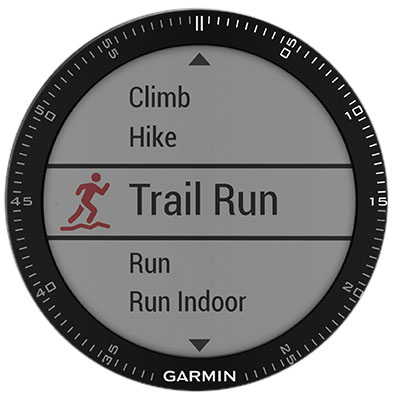 fēnix 3 isn't just for running; special feature sets support cycling, swim training, triathlon, indoor training and skiing too. Borrowing from the Garmin Swim™, fēnix 3 tracks your distance, pace, stroke count and more. You just tell fēnix 3 the size of the pool you're swimming in and begin your workout. Ski/Board mode puts speed, distance, vertical drop and an automatic run counter (with Auto Pause for the lift line) and more at your fingertips. You can even use your fēnix 3 as a glove-friendly remote, via ANT+®, for the VIRB® action cameras.
Navigate Your Way
fēnix 3 provides comprehensive navigation and tracking functionalities to guide you on and off the beaten track. fēnix 3 records a GPS track log creating a "bread crumb trail" as you move and TracBack navigates you safely back to your starting point in case you get lost. It also allows you to mark locations, such as a start/finish line, course checkpoint, or a campsite, vehicle or other point of interest.
With fēnix 3, you can create and follow courses or mark up to 1,000 locations and navigate to them. Plan trips and share adventures with friends and family using Garmin's free planning tool BaseCamp™ on your computer. fēnix 3 is equipped with both ANT+ and Bluetooth®3 smart capabilities to wirelessly share locations, routes and geocaches.
fēnix 3 is equipped with both ANT+ and Bluetooth®³ smart capabilities to wirelessly share locations, routes and geocaches.
More than just ABC Sensors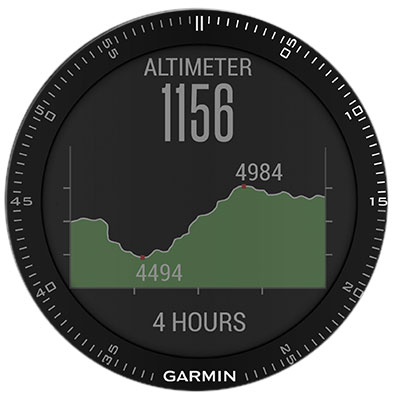 fēnix 3 is equipped with a barometric altimeter and an electronic 3-axis compass. The device auto-calibrates theses sensors using its GPS receiver to provide the most accurate information possible.
The built-in altimeter provides elevation data to accurately monitor ascent and descent, while the barometer can be used to predict weather changes by showing short-term trends in air pressure. The 3-axis electronic compass keeps your bearing whether you're moving or not. For accurate temperature reading from the watch, pair the fēnix 3 with our external temperature sensor, tempe™.
fēnix 3 auto-calibrates its ABC sensors using its GPS receiver and also auto sets the time based on location. For an extremely accurate temperature reading, pair it with our tempe™ external temperature sensor.
Custom Apps and Watch Faces
Personalise fēnix 3 with free downloads from our Connect IQ store. You can customise your watch face, add data fields and get apps and widgets that provide information at a glance.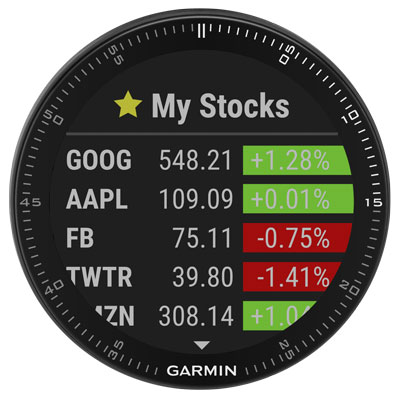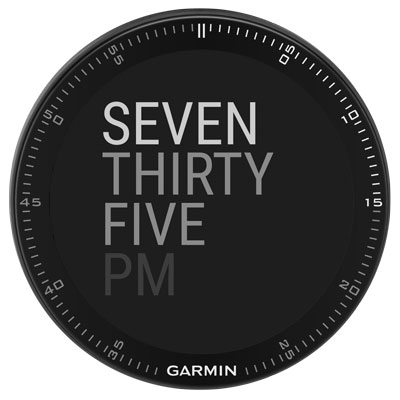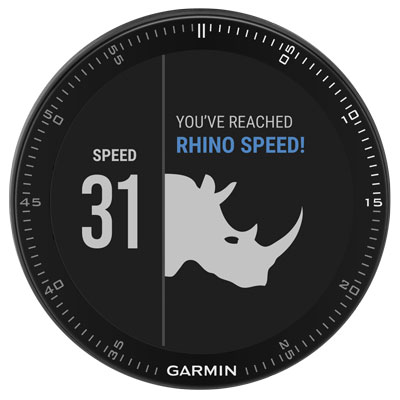 Stay Connected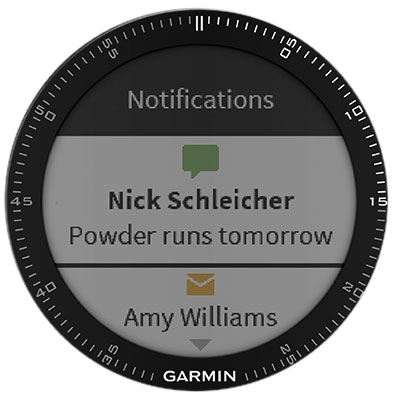 fēnix 3 is a really smart watch and keeps you in touch with the world – be it through your smart phone to receive Smart Notifications directly on the watch², or through your WiFi hotspot for seamless automatic activity upload to Garmin Connect™. If you want to, fēnix 3 even keeps family and friends informed about your whereabouts through LiveTrack².
Get even more information from fēnix 3 by combining it with one of the many optional Garmin ANT+ sensors like Vector® for cycling power, tempe™ for temperature, HRM-run for running dynamics and heart rate and many more.